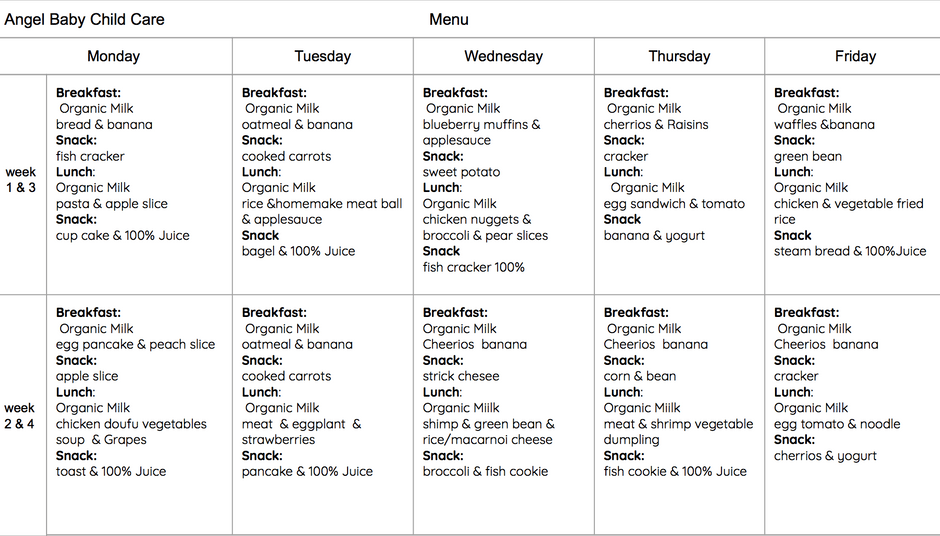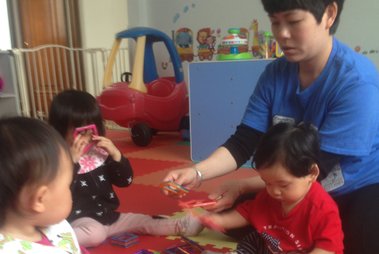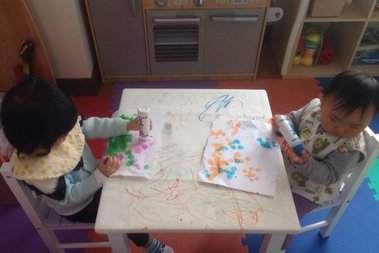 Helen Tang
I am originally from Guangzhou, China, and moved to the United States for opportunities for my children and for business. I hold a college degree in Child Education from China and have completed 12 CDEV units at CCSF. I have over 15 years of teaching experience and can speak both Cantonese and Mandarin. Before starting my own center, I worked at a private childcare center in San Francisco.
Angel Baby Childcare offers part time and full time programs, available for all age groups. You can choose 2, 3 or 4 full days. Our full time programs is 5 days per week.
Our daycare centre opens at 8:30am and closes at 5:30pm, Monday to Friday.
Angel Baby is a California licensed daycare, supported by many years of child rearing experience, holding a qualifying professional preschool license, certified CPR and First Aid certified, complete Safety Nutrition and Health training, multiple areas of developmental physical training, all to raise the educational learning ability of children.
Our goal is to place each child in a safe and loving environment for happy growth! We accept infants and toddlers, with flexible and open hours.
小天使乐园是一家具有加州牌照认可的托儿所,护儿者有着多年的育儿经验,持有专业的幼师资格牌照、CPR和Frist Aid 认证,完成了营养、预防性健康与安全课程。专门为孩子设计了多个学习区域,从各方面提高孩子的学习能力。
我们的目的是为了让每一个孩子在一个安全有爱的环境下健康快乐成长!我们接收0-3岁宝贝,开放时间灵活。欢迎来电咨询和参观!
Helen used to owned wonderful daycare at inner sunset scince 2018-2020. But now we moved to Fell st! Here is the old pictures help us back to old memories!
Mandarin Immersion program
Lic #384004330
*Professional Licensed Daycare Teacher
专业幼师资格牌照
*Abundant High Interest Educational Activities
丰富有趣寓教活动
*A Safe,Bright and Clean Activity Space
安全明静活动空间
*Healthy and Nutritious Organic Meals
健康营养有机餐点
*Flexible and Convenient Daycare Hours
托管时间灵活方便